If only I had more space to keep all the rooms assembled and ready to play with…
When I was a little girl I drew rooms. Not regular rooms: Tree houses, caves and Thumbelina palaces. I was fascinated by the idea of tiny people living in tiny houses. My first doll house- or rather furniture in a cupboard- was self made. And building stuff is still one of my favorite pastimes.
It's not so much about creating furniture but about creating a setting with a certain atmosphere. Rooms that support the character of the inhabitant if you want. It's as much about interior design and creating the suitable props as about having a space to take doll pictures. Unfortunately my own apartment is quite small, and storage is always a problem. I wish I had more room for rooms…
Unnea's laboratory. I made this in 2014. Unnea is a Moonchild healer and needs a lab to brew potions, mix herbs and make medicine.
A teenage doll's realm. This is a room in 1/4 scale I made in 2015. I made almost all the furniture and props for this and had lots of fun. It had to make way for Moonchild mansion, though. But all the furniture is stored safely, so I can set it up again.
Leander's art studio. This was created in 2015, I needed it as a setting for the photo story "You are my muse". Leander draws Unnea's portrait.
The Morrigan's home. I made the first version of the "Moonchild mansion" in 2014, and used the set of walls for Unnea's lab. But I managed to break the walls during a redecoration of my appartment, and rebuilt it in 2017. This diorama is in 1/3 scale.
The FID porch. I built this in 2019. I made it from scratch, but I bought the tiny pots and plants.
My secret doll garden. This one is form 2019 as well. 
My 1:6 scale shared tiny living room for the mature tiny crew, strung and unstrung. I finished this one in 2021.
My 1:6 scale shared tiny bath room. This room is part of the shared tiny house project I started in 2022.
My 1:6 scale shared tiny kitchen. This room is part of the shared tiny house project I started in 2022.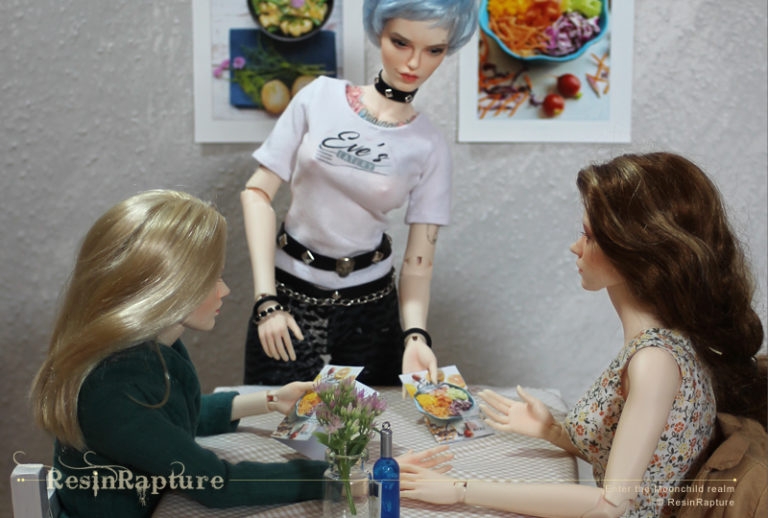 Eve's Eatery
This one is not a diorama, really, it's just something I built to take the pictures for this post.
Life in the dioramas. I would love to use my sets more often, but even though the garden and Moonchild mansion are still sitting right in my living room, I have most of the props stored away.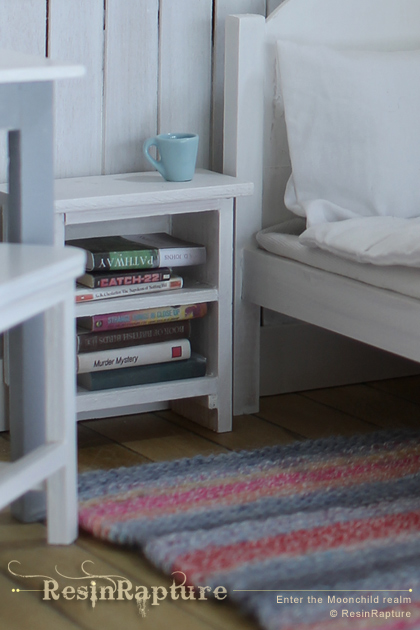 Do you remember the tiny shared house I started to build a while…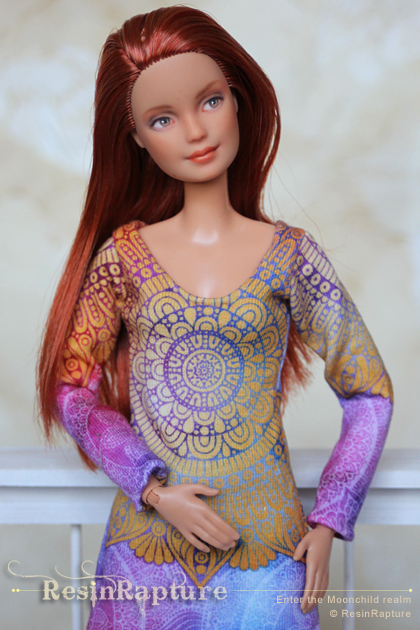 The first repaint of 2023. Winter isn't a great time for repaints, too…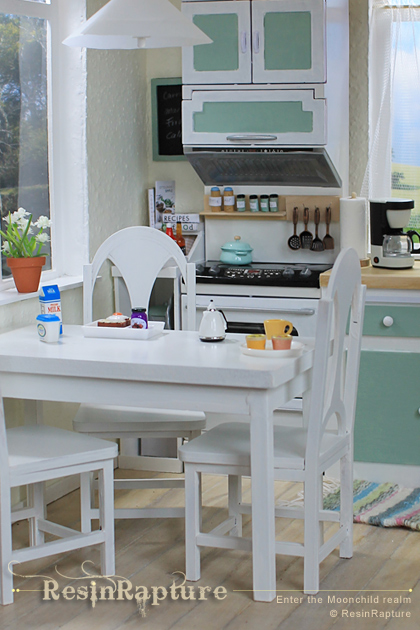 This was a pink plastic kitchen and the start of my tiny house,…