I finally finished Stella's room. It was a lot of fun, because there is so much of her personality in it and I really went into a prop-creating frenzy.
I hope you have fun exploring Stella's realm. I made all the furniture except the swing chair.And all the little props (except the tiny cars and the red lamp) and the set of walls is my versatile diorama I built a while ago and reuse for different rooms.
Stella even tidied her room when I told her I wanted to take pictures. But don't check the drawers.
First things first: The diorama panorama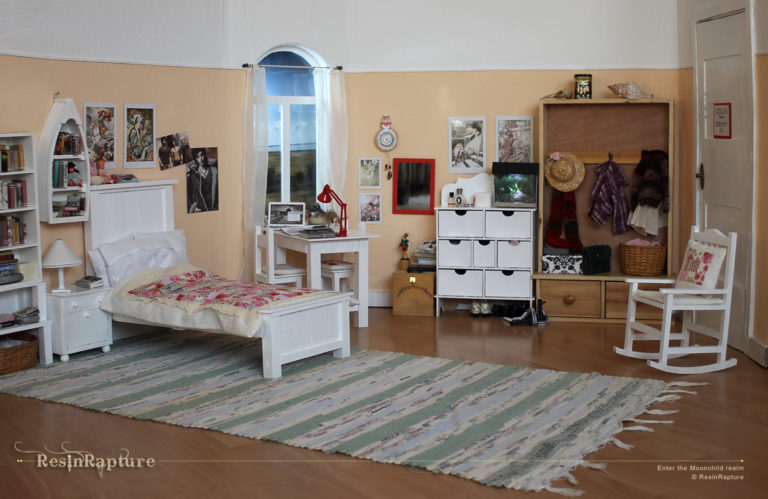 The dolls and bears moved from her bed to the cupboard. Even if she thinks she might be a bit too old for them, she didn't want to part with them. She still needs her favorite Teddy to go to sleep, but she doesn't want you to know.
The posters of Stella's favorite actor/singer show Virko (courtesy of Loolooz). The other pictures are her favorite children's book illustrations by Frank C. Papé.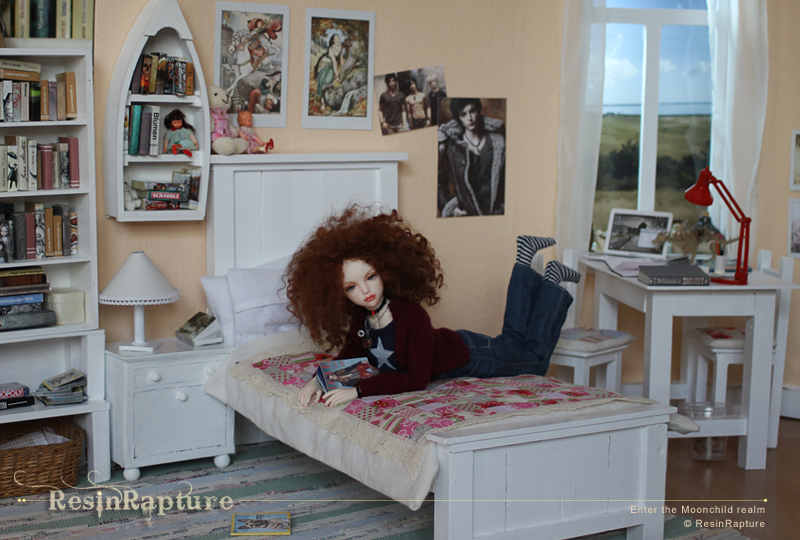 A place not only for sleeping, but for girl talk, sulking and reading. Stella loves the bed spread Unnea made for her. Sophia sleeps in a guest bed room, but since the girls have become real friends they hang out in Stella's room most of the time.